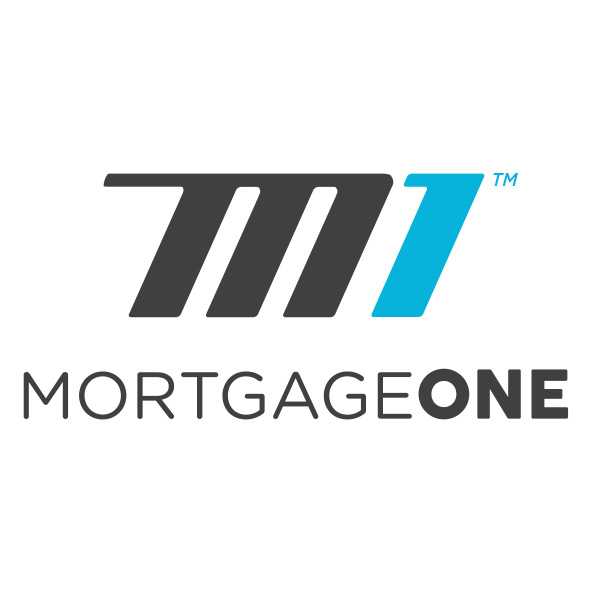 "They've Been a Total Game-Changer" How Tommy Thornton Of Automates Has Helped Bryce Schetselaar And His Team At MortgageOne Expand Their Organization Through Robust Technology Solutions
Company Name: MortgageOne
Name & Title: Bryce Schetselaar, President
Location: Carlsbad, CA (HQ – multi-location)
Website: MortgageOneHomeLoans.com
Industry: Mortgage Broker
When you're the president of a multi-location mortgage banking business, you don't have the time to be your company's IT personnel—even if you have the knowledge. But you also don't want to be forced into an expensive, rigid, long-term partnership with an IT firm that doesn't have your best interests in mind. Unfortunately, these are precisely the problems that Bryce Schetselaar of MortgageOne was facing. That is, until he found Tommy Thornton and his team at Automates, which has been a total game-changer for his organization. 
From DIY to Done Better
Even though Bryce has a background in IT, it was getting to the point where he wasn't able to attend to his duties as president because there was always a demand for technology solutions. "When people were having IT problems, they would reach out to me. I was the one buying computers, hooking up network cables, figuring out switches, setting up routers, and just about anything else my staff needed in order to get their job done efficiently. However, the problem is that it would take me twice as long to get it done, and although I was proficient, I wasn't an expert by any means," explains Bryce, "It got to the point where if we were going to continue scaling our business, we needed some additional expertise." And with seven different locations, it was becoming more than one man could handle. "Yes, I have some IT capabilities, but that's not generally the best use of my time," says Bryce. "So, I started looking at a few different IT providers, and I found that they were all very expensive, very rigid, and not super-helpful. They weren't willing to work around our requirements and needs, and I thought to myself, 'What am I going to do here?'"
Thankfully, this all changed when Bryce met Tommy through a networking opportunity. "I met Tommy maybe about three years ago now, and I quickly realized he was the opposite of what these other IT firms had been. The other companies had presented very confusing, nontransparent pitches, but Tommy came in and showed us options that allowed us to grow together while accommodating our needs now and in the future," says Bryce. He adds, "The options he presented were more à la carte, which I appreciated. The other people we interviewed were jamming stuff down our throats, whereas Tommy was more like, 'Hey, here's something to consider. Don't worry. We don't have to do it just yet—maybe two years down the road. You might be ready for this. In the meantime, we'll just work this way. Sound good?' And that was really helpful to our organization."
Growth Is the Name of the Game
Tommy and his team immediately got to work, taking over the management of their equipment, internal systems, and cybersecurity protocols; making suggestions where needed, and just generally helping MortgageOne grow. And grow they have! "From the time we onboarded Automates, we've at least doubled in size, and they've been an integral part of this success. Tommy and his team have been so flexible and willing to do things that I believe are far above and beyond their job description," says Bryce says. "For example, one of the Automates team members, Jayson, flew up with us to a new branch we were onboarding to help ensure everything got set up and running smoothly. It was also a bit of a rushed timeline—about half the time we would typically take to do an onboarding—but you would've never known by how efficiently Automates worked. Specifically, Jayson was staying up until one or two o'clock in the morning and then waking up at seven or eight o'clock to get back to the office just to ensure all the technology was live and ready to go. He definitely left a positive impression on the people at this new branch while making us look good as well." Bryce continues, "In fact, several people at the new branch mentioned him by name and thanked him. But I also know Jayson was only the tip of the spear, and many people were working behind the scenes to get things done. It was definitely a collaborative team effort by Automates."
And knowing that he has Tommy and his team at Automates in his back pocket whenever he needs has helped Bryce shift gears to focus on the things in his business that really need his attention.
"I still have business worries—who doesn't?—but I've moved on to different worries than IT. To be honest, I don't even really think about our IT. That's how much I trust Tommy and Automates," states Bryce. He adds, "They've been a total game-changer for our business." When asked what he would tell other business owners or decision makers in a similar situation, Bryce says, "Sometimes the hardest part is knowing when to go out on a whim and outsource your IT so that you can be more productive in other areas of your business. It's about taking that leap of faith, and in our experience with Automates, it's something that you won't regret."
Ultimately, by taking the IT piece off his plate, Bryce and his team have been able to get back to focusing on doing what they do best—offering competitive interest rates to help their clients achieve the American dream. So, if you've been searching for a professional IT firm that will analyze your unique business requirements and create customized solutions to fit your ever-changing needs, contact Tommy Thornton and his team at Automates today!