A Revolution in Managed IT Services
IT Services For San Diego Businesses:
Are You Sick and Tired Of Dealing With IT Service Providers That Are Impossible To Reach, Won't Follow Through, Can't Fix Things Right, and Nickel and Dime You For Everything That They Do?
If so, give us a call and let us show you what fast, friendly and highly-responsive outsourced IT services should be for your small to medium business:

949-388-1188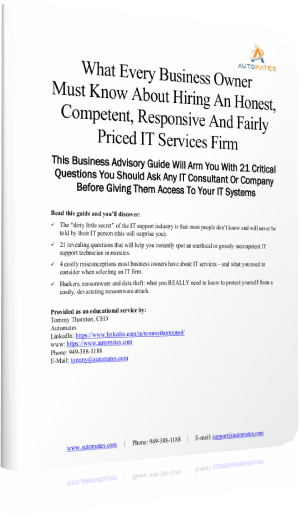 FREE GUIDE
What Every Business Owner Must Know About Hiring An Honest, Competent, Responsive And Fairly Priced IT Services Firm
5 Big Reasons

to Choose Automates
to Support Your Computer Network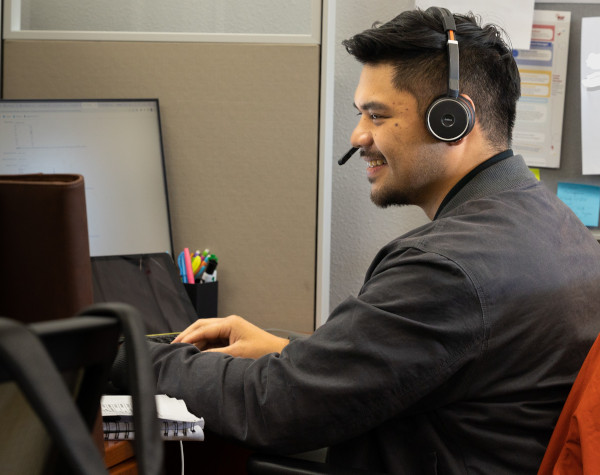 Managed IT Services
You can rest easy when you put your IT support needs in our hands. Never worry about extensive downtime again with our 24/7 monitoring services.
Network Security
Our goal is to provide you with the best network security protection possible, while also keeping your unique needs and budget in mind.
Cloud Computing
Cloud services give you the power to collaborate using the Internet and intranet in your office to make doing business more efficient.
Remote IT Services
We can plug-in to your network and machines remotely, making it easier for our experts to fix your issues with ease and speed.
See what other business owners are saying about us…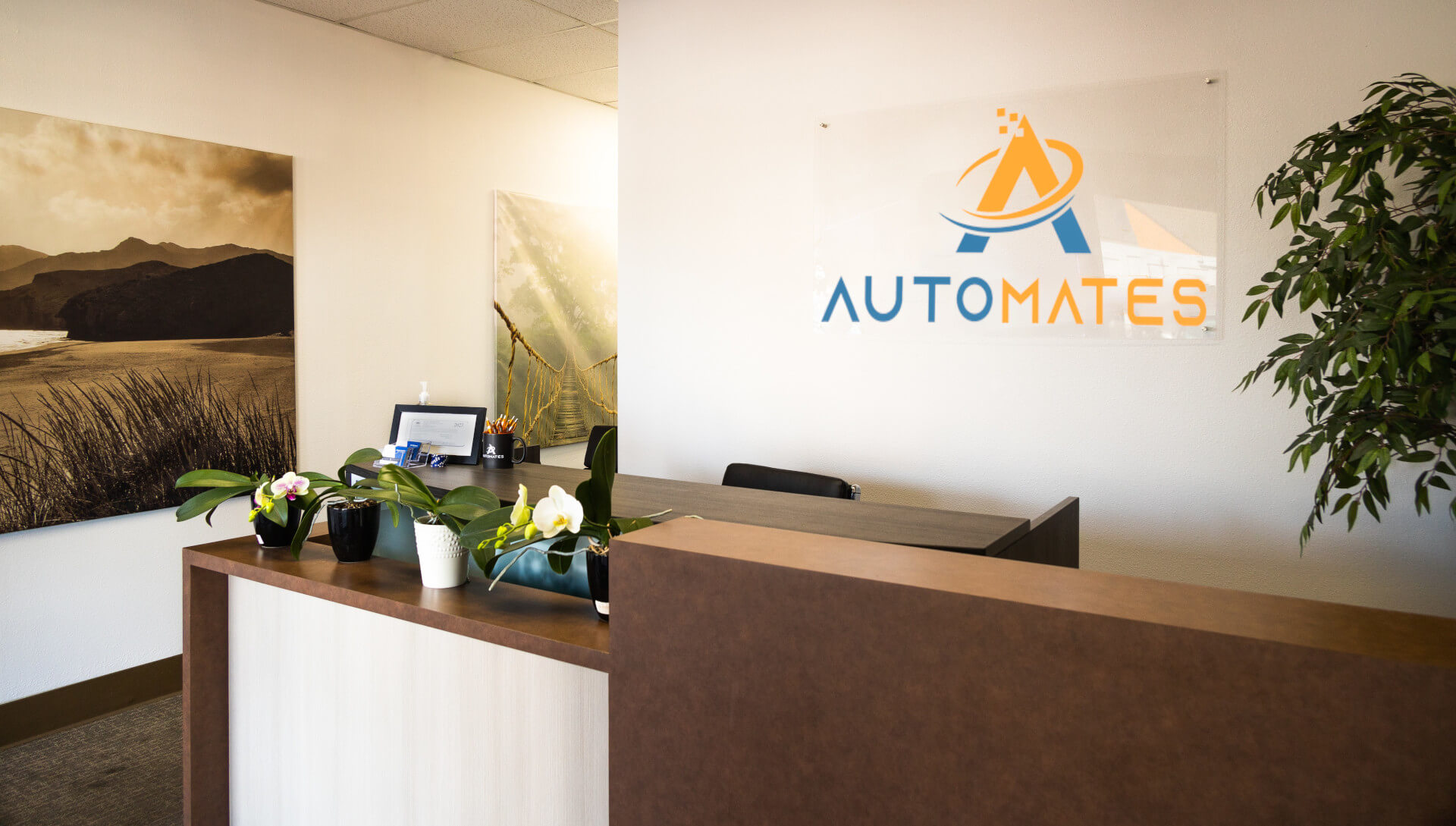 We believe computer services should be simple, effective, straight-forward, and fast. At AutoMates, our team boasts numerous certifications, and can apply over 26 years of experience to meet the unique needs of your business. Whether you are a large or small company, working from home or managing multiple branch locations, we can help you boost your productivity, improve your efficiency, and enhance your communication